WHO'S GIVING OUT MONEY?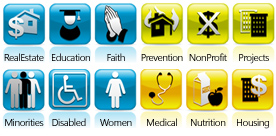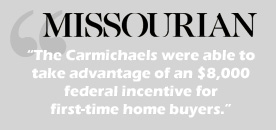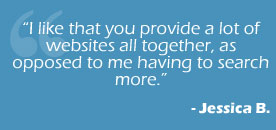 Foundations and corporations, that's who! These (and other) organizations gift billions of dollars each year to Americans for nearly innumerable reasons: education, business start-up or expansion, real estate purchases, inventions, research, community development . . . the list goes on and on! New funding opportunities are becoming available all the time.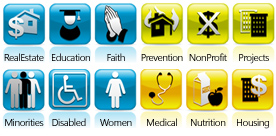 WHO QUALIFIES?
Probably you! Funding is offered to so many different categories of people and needs. Here are some:
Disabled
Seniors
Minorities
Faith-based Organizations
Women
Inventors
Medical Research
Small and Large Businesses
Non-profit Organizations

Community Development
Historical Building Restoration
Education and Tuition
Housing and Real Estate
Personal Assistance
Rent Assistance
Home Repair
Child Care

Now, to be fair, not everyone qualifies for funding. For example, a lot of funding is not available for personal expenses or paying off debt. And all funding has eligibility requirements. But people and organizations are often surprised to learn that they do qualify, even when they didn't think they did. For example, funding for first-time home buyers aren't just for first-time home buyers: people who haven't owned a home in three years may also qualify! Additionally, there may be categories that fit you that you didn't even know existed. That's why it's so essential to have a mentor, with all the information, to guide you through this process.

TEAM UP!
The process of researching funding resources, applying for funding, and writing funding proposals can be long and detailed. It can be overwhelming, especially for someone without experience. You may feel like you need a team of people to help you. That's what the people at America's Got Funding are: your team of experts! We offer all the tools you need to successfully apply for the right funding. With the right people supporting you, the entire process will become easier: organized, manageable, and realistic. You won't believe what you can accomplish for yourself, often with no required pay-back!

HOW DO I START?
America's Got Funding offers a members-only website with all the information you need to successfully launch your quest for funding. We teach you the entire application process: from finding the funds you qualify for, organizing the application, writing a proposal, and following up. We charge a small fee of $29.95 for you to have unlimited access to our members-only site. This fee comes with a guarantee: If you don't qualify for a free program, your entire total payment will be refunded to you immediately. You will have 90 days from the date of this transaction to submit your refund request along with your denial letter. The members-only site offers unbelievable resources much of it you'd only find through extensive research and reading dozens of funding books. And our team keeps researching and updating the website all the time. Your payment helps cover the research required to keep the site updated and all the information current.
Maybe the application deadline for your perfect funding opportunity is fast-approaching. How will you know whether there's funding available for you unless you get started right away? The longer you wait to sign up, the longer you wait for your funding.